Farmington Hills residents ask, "Should I seek grief counseling?"
Posted By
Dr. Sidney H. Grossberg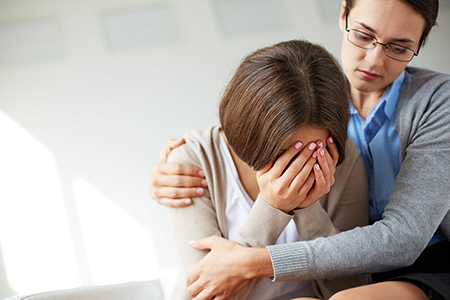 When a person suffers the loss of a loved one, they expect to be sad. However, the feelings of grief are often more complicated and can vary as the individual processes the loss. Adapting to a loss is a personal journey that depends on many factors. In some cases, an individual will work through their grief and resume their daily activities rather quickly, although they still feel sad at times. Some begin to feel better after about a year and others will grieve for years without finding even temporary relief.

If you are dealing with a significant loss, there are several important things to consider:
There is no right way to grieve. Some individuals will embrace their grief while others will be stoic. Some will welcome distractions while others seek solitude.
Many individuals think that they're not grieving if they feel happy at times. While loss often brings feelings of sadness, anger, and regret, individuals can also feel love and humor at the same time.
Grief can sometimes be alleviated with compassion, physical activity, and having a strong support system. If you're dealing with a loss, don't expect to feel better immediately. If a loved one is suffering, offer support.
One of grief's challenges is adapting to living without the loved one. Many times an individual had not pictured their life without this person and developing a new routine, plan for the future, or even identity can be hard.
A professional can help. A counselor can help an individual learn to cope in a safe and comfortable environment. Additionally, group therapy can help an individual find comfort in knowing that they're not alone in their feelings.

If you live in the Farmington Hills area and need help coping with a loss, call Counseling Associates today.