"How much does a therapist cost?" and other common questions that West Bloomfield individuals ask about beginning therapy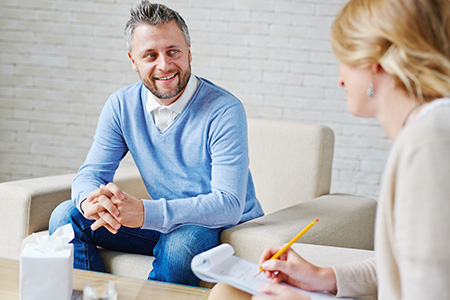 Counseling can be an important tool in helping patients overcome difficult situations, deal with anxiety or depression, or manage a medical condition. When individuals search for a therapist for themselves or a member of their family, they often have many questions and concerns. Many people just aren't sure where to begin, what kind of testing might be necessary, how to find the right practice, and how much a therapist might cost.
Dr. Sidney Grossberg of Counseling Associates in West Bloomfield knows that patients often have concerns about reaching out to a therapist. Here, he offers important tips to help patients understand where to begin:
Find a therapist – The first step is to find a therapist you trust. If cost is a factor, you can reach out to your insurance company for a list of in-network therapists. However, it's important to note that it can be difficult to simply pick a name off a large list. Often it's better to ask friends or family for recommendations.
Determine the right fit – A therapist's background and education are important, but feeling comfortable with him or her is also critical. This is a place where you'll need to feel comfortable speaking openly and honestly.
Know that it might not be a quick fix – In some cases, an individual just needs to talk through a particular situation or needs a neutral third party to help make it through a conflict. In other cases, it may take several weeks, months, or even years to come to a resolution.
The first session – Your first session will be unique to your circumstance. If you have a particular issue or problem in mind, your therapist may dive right in. Others will take a slower approach and ask questions about your background.
Consider testing – In some cases, patients may need to undergo testing or assessments to determine if there's an underlying issue with their problem. For example, some testing may reveal that a patient has a learning disorder and is not simply disrespectful.
For more information on beginning therapy, call the Counseling Associates office in West Bloomfield.