Respected counseling practice explains family therapy
By
Dr. Sidney H. Grossberg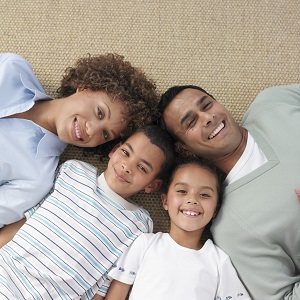 Many families have conflict. In some cases, the conflict is a healthy part of growing and teaches children valuable lessons about how to manage relationships. In other cases, the conflict is complex and families need help resolving their problems. When a family in West Bloomfield, Michigan, is struggling, they can reach out to Counseling Associates for help.


What is family therapy?
Family therapy helps family members improve communication and resolve problems. It can be done with two or more members of a family. Further, it can involve anyone in a relationship group, even if that person doesn't fall within a traditional definition of family. For example, an aunt, a grandparent, a girlfriend, or partner – who don't traditionally fall within a "nuclear family" – could all be involved in family therapy.


When is family therapy used?
Family therapy is an ideal counseling method that helps family members adjust to a problem, an illness, a crisis. For example:
When a family member is struggling with substance abuse or an eating disorder
An event that impacts the entire family, such as a relocation or a natural disaster
A traumatic loss of a family member
Adjusting to a new family member in the house, such as the birth of a sibling or a grandparent moving in
Domestic violence, divorce, or parental conflict
What to expect from family therapy
While some members of a family may have some hesitation about therapy, it can be helpful on various levels. It can:
Help individuals understand and develop healthy boundaries
Foster communication and collaboration among members of the family
Improve problem solving by increasing understanding of others' points of view
Build empathy and reduce conflict

The number of sessions and frequency of these appointments will depend on the unique situation. For more information, or to schedule an appointment, contact Counseling Associates in West Bloomfield, MI, call (248) 626-1500.