Family counseling is beneficial for Michigan families affected by anxiety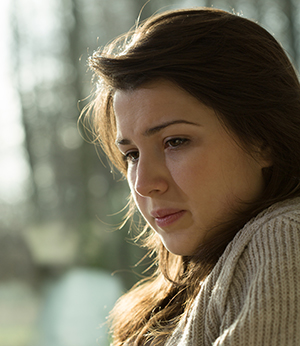 In today's busy world, anxiety has become a prevalent problem for individuals of all ages. According to research, a family history of anxiety is a significant factor in whether a child may develop this disorder. Having an anxious parent, or a parent who models negative behaviors, puts a child at an increased risk. However, a new study suggests that family counseling may be sought as a preventive measure. In the West Bloomfield, Michigan practice of Counseling Associates, families can find the assistance they need to break unhealthy patterns.
In a study published in The American Journal of Psychiatry, children who attended family therapy with their parents were found less likely to develop an anxiety disorder such as generalized anxiety disorder, social phobias, and panic disorder. No specific type of anxiety was the center of this study.
Research revolved around 136 families with children aged 6 to 13. At least one parent of each family in the study was affected by anxiety. Of the children involved, those who engaged in family therapy in the year-long study, only 9 percent developed anxiety. Eight therapy sessions of 2 hours each were conducted. In the control group, which was provided with written information about anxiety disorders, 21 percent of children developed an anxiety disorder, and 31 percent of children whose families received no assistance or information developed problems with anxiety.
Anxiety affects the whole family
Adults with anxiety may struggle through a number of everyday life situations. They may fear rejection, and so isolate themselves from others. Fearing failure, they may become sick before an important meeting or presentation. Research suggests that children affected by anxiety may behave in similar ways. Young people may naturally begin to avoid situations that evoke feelings of anxiety and fear. In some cases, they may completely avoid trying new things.
Therapy offers hope for an improved quality of life for those affected by anxiety. Sessions focus on learning to recognize signs of anxiety, and implementing problem-solving skills that can reduce nervousness. For children with an anxiety disorder, therapy may involve teaching them to discern between real and imagined fears. Gradually, children can be exposed to the situations that would typically make them anxious.
Is anxiety disorder affecting your family? Contact Counseling Associates in West Bloomfield to see how family therapy can foster feelings of safety and confidence. (248) 626-1500.