Substance Abuse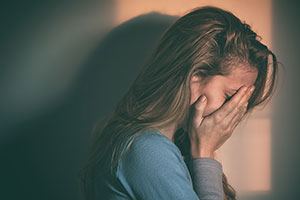 Do you find yourself heavily relying on alcohol and/or drugs? According to the National Institutes of Health, drug abuse is a serious public health problem that affects almost every community and family in some way. Alcohol abuse affects about 18 million Americans, according to the NIH. You may feel that using drugs helps you cope with emotionally overwhelming thoughts, memories, or experiences. In the end, however, mind-altering substances will generally worsen your psychological or emotional condition.
Substance abuse is a serious problem that should be addressed as soon as possible by a licensed, experienced professional. Once heavy use of drugs or alcohol begins, physiological changes occur that may lead to not only an emotional dependence on a substance, but also a physical dependency.
Therapy for substance abuse
Although you might want to seek help for drug or alcohol addiction, you may feel apprehensive or even fearful to reach out. You may be unsure about whom to contact to get the help that you need. It is important to note that there are professional ethical guidelines, as well as state and federal laws that mandate privacy and confidentiality in the treatment process.

The substance abuse therapists at Counseling Associates in the Detroit area understand the complexity of addictions. We work with you to set short-term, achievable goals that promote empowerment for sobriety. You will learn healthy, adaptive skills that lead you to a healthier lifestyle. Moreover, in therapy we will investigate the potential source of addictive behavior, to try to keep you on a sober and clean path. All of this aids in the complete recovery process. With substance abuse therapy in a welcoming, professional environment, it becomes possible to accept responsibility and move forward to achieve a healthy, happy life.

For confidential care, please contact Counseling Associates in West Bloomfield, MI.