West Bloomfield, MI area addiction treatment clinic offers help for substance abuse concerns
By
Dr. Sidney H. Grossberg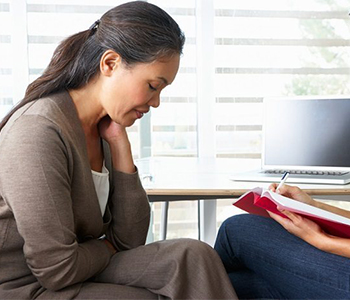 Patients in the West Bloomfield, MI area seeking an addiction treatment clinic are welcome to speak with the staff of Counseling Associates to discuss the advantages of services through our office. This may include addiction to:
Drugs
Alcohol
Opioids and painkillers

At Counseling Associates, we work with individuals and families dealing with addiction. We provide therapy that upholds to high professional and ethical guidelines, especially dealing with laws that protect privacy and confidentiality.

We fully understand the complexities of substance abuse issues and are aware of the concurrent issues that you may also be dealing with. Patients who want to improve their path in life and enjoy sober living are welcome to schedule a visit with the dedicated staff at Counseling Associates. We want to help you and your family rebuild relationships while overcoming addiction.


Schedule a visit today!
Drug abuse can affect individuals as well as families and friends who are trying to help. We encourage patients in the area of West Bloomfield, MI who are dealing with substance abuse to contact us.

If you're working with someone who is seeking the assistance of a third party for counseling and therapy, we also invite you to call. An addiction treatment clinic such as Counseling Associates may be recommended to help patients overcome their problems and lead a higher quality of life with happiness and health. Counseling Associates can be reached at (248) 626-1500 and visited at 6960 Orchard Lake Road, Suite 100. Our staff welcomes new patients into our practice, and provides comprehensive, confidential services for all ages.