Why the addiction therapist in West Bloomfield is vital to long term success in avoiding prescription drug abuse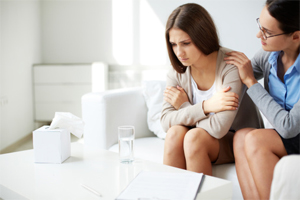 Overcoming any addiction is a major accomplishment, one that can be difficult to achieve on your own. The abuse of prescription drugs, like illegal drugs, can lead to a long-term battle in which you must put consistent effort into avoiding relapse.
An essential component in beating addiction is to work with a qualified therapist. In our West Bloomfield office, patients from Detroit and surrounding areas receive the understanding and the support they need to regain a strong foothold in life. Using appropriate methods such as cognitive behavioral therapy, your counselor can assist you in getting clean and staying clean. While in treatment for drug abuse, you may also benefit from the diagnosis and treatment of mental health conditions such as anxiety or depression.
Why therapy is essential to overcoming addiction
Addiction often indicates a physical dependence on a drug. While this may be resolved relatively quickly, the psychological dependency can lead to relapse. If social and psychological factors are not addressed, the pull toward drug use remains powerful. Relapse often occurs in times of stress, sudden or otherwise. Environmental and social cues, as well, can stimulate an irresistible urge to use drugs.
The goal of counseling is to minimize cravings and teach coping skills to help you manage emotions and stressors successfully. At Counseling Associates, substance abuse is treated on a case by case basis. Every person has their own struggles that have led to drug abuse. Our experienced psychologists and therapists understand the benefit of personalized treatment plans.
Drug treatment is not a one-time thing
Research indicates that curing drug addiction with short-term rehabilitation is inadequate. Experts now believe that the person addicted to drugs, prescription or otherwise, benefits from ongoing support in the form of maintenance therapy. Depending on the situation, this may include medication as well as psychological counseling.
Drug abuse itself may be a condition to "cure." However, the underlying issues that stimulate the urge to use drugs do not go away. With proper support, you give yourself the best chance at a healthy, happy life.
For information about substance abuse counseling, contact our office at (248) 626-1500.