West Bloomfield Counseling Associates helps teens manage many adolescent challenges
By
Dr. Sidney H. Grossberg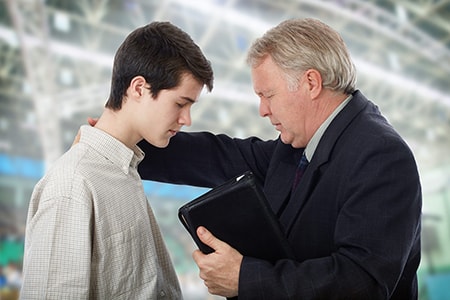 Parents often tell kids life as a child is far easier than the responsibilities of being an adult. However, teens today struggle with many challenges. The team at Counseling Associates works with teen patients in the West Bloomfield area, addressing many challenges, including:
Bullying – The rise of social media has changed the traditional description of bullying and made it harder for parents to detect. With cell phones, computers, and the internet, many teens feel as though they can't get a break from cruel treatment at the hands of other teens. Parents who detect bullying in their child's life – as the victim or the aggressor – should take it seriously.
Sexual activity – Very few parents believe their child is sexually active. However, studies show that nearly 50 percent of high school students report being sexually active and nearly half of the new sexually transmitted diseases each year are among individuals under the age of 24. Talking to your teen about sex and safe sex practices is critical.
Alcohol and drug use – The pressure to drink alcohol and use drugs is high in the teen years. Talking to your teen about the dangers of drinking and drugs, even prescription medication if it's not prescribed to them, will help reduce your teens' risk. Furthermore, developing strategies for how to extricate themselves from uncomfortable situations is also helpful.
Academic problems – Teens face many academic challenges. For some, it's trying to get into top colleges, while others struggle to maintain a passing GPA. Academic performance is important to a teen's future success, but it's important that parents understand their child's stress levels and help them find ways to manage their schedule or overcome problems in the classroom.

Being a teenager isn't always easy. To schedule an appointment for help, call Counseling Associates at (248) 626-1500 today.