Farmington Hills parents ask, "Does my teen need counseling?"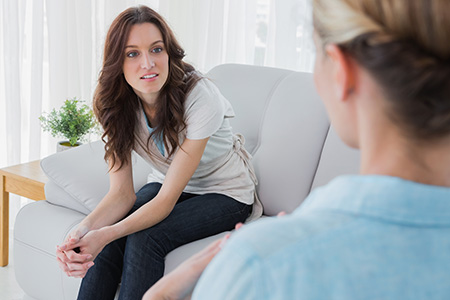 The teenage years can be hard, both on the child and the parent. Young adults face many new challenges in their teen years and don't always know how to react to, or solve, these issues. In some instances, parents can help their teenager through these challenging issues. However, in some cases professional counseling can be very important.
Parents often don't know whether their teen is exhibiting normal teenage behaviors or if something deeper is at play. Therapists advise taking an honest look at your child's everyday activities and relationships. Has there been a change in your teen's grades or activity level at school? Does he or she spend time with friends? Do you have an open relationship with your teen?
The team at Counseling Associates has helped countless teens and families navigate these challenging years. They advise parents to err on the side of caution and seek help if you notice any of the following signs:
Signs of depression, such as changes in their eating or sleep patterns, restlessness and agitation, fatigue and lack of energy, frequent crying, or a profound sense of hopelessness
Running away from home
Use of drugs or alcohol
Self-harm
Inappropriate anger or rage, especially if the teen is acting out or exhibiting violent behavior
Dramatic change in personality
Through counseling, a therapist can help a teen deal with issues such as low self-esteem, conflicts with friends or family, loss of a loved one, chronic illness, attention or learning disabilities, sexual issues, or depression. The Counseling Associates team tells parents that it's important not to wait. If you have concerns, reach out to a professional. Not only has the world gotten more challenging for teens with increased pressure and social media, but therapy has shown important benefits. Teens who learn how to manage their problems or deal with underlying issues feel stronger and more confident. They also have the ability to deal with problems as an adult better because they've learned about their inner strengths.
If you live in the Farmington Hills area and want more information about teen counseling, call Counseling Associates today.