West Bloomfield, MI area practice offers couples counseling
By
Dr. Sidney H. Grossberg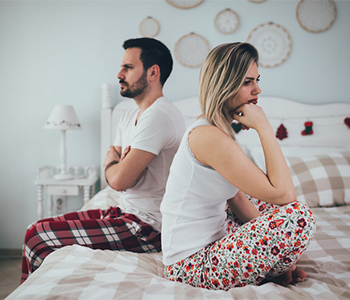 Whether it's a specific issue affecting your relationship or you and your loved one going through an important life transition, it is beneficial to seek the assistance of a counseling professional. Couples counseling can assist people in the West Bloomfield, MI area with a wide range of concerns such as:
Poor communication
Parenting challenges
Premarital counseling
Financial struggles
Our therapists are trained and experienced in helping bring couples together!
Who can benefit from couples counseling?
Marriage counseling allows couples to voice concerns regarding their relationship in a safe space with an unbiased third-party professional that has experience handling many common issues. Although couples may feel there is a negative association with seeking counseling, couples who attend therapy can emerge stronger than ever! We work with patients to open the lines of communication and strengthen bonds in a way never before possible.

In additional to couples counseling, some of our patients may also benefit from individualized counseling as well. To improve the marriage, sometimes the individuals need to focus on themselves before being able to make strides in their marriage. We may suggest individual therapy before moving forward with couples therapy, or we may encourage patients to integrate individual therapy during couples therapy to improve self-confidence and overall well-being. Our professionals are here to help!


Help is a phone call away!
If you live in the area of West Bloomfield, MI and have considered visiting with a marriage or couples counselor to rejuvenate your connection, we encourage you to make an appointment at Counseling Associates today. Our staff provides area patients with the therapy they need to feel supported in their interpersonal relationships. We encourage patients to book a consultation visit with our staff at (248) 626-1500. Our practice is conveniently located at 6960 Orchard Lake Road, Suite 100 in West Bloomfield, MI.