What are the benefits of marriage counseling for areas nearby Farmington Hills, MI area couples?
By
Dr. Sidney H. Grossberg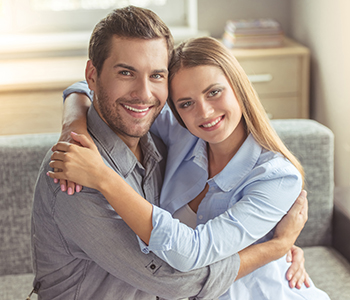 The professionals at Counseling Associates often work with couples in West Bloomfield, MI who feel as though their relationship is slipping away. While marriage counseling is typically sought by couples when the going gets rough, it may be in a couple's best interests to seek marriage counseling as soon as problems arise. Some couples benefit from visiting a marriage counselor regularly to ensure their marriage is healthy.


Why marriage counseling?
There are many benefits to regular counseling:
Counseling can help couples in finding effective ways to communicate with each other in a healthy manner.
Counseling can assist with resolving conflicts and encouraging couples to problem-solve as a couple for the betterment of their marriage.
Counseling allows couples to work through issues with a third party who can assist with objectivity.
The skills learned in counseling can be applied daily in a marriage—as well as at work and with friends—to strengthen it and overcome challenges.
Couples who attend marriage counseling often feel more invested in their marriage and will work harder to make it last.
Counseling can assist couples and even individuals in the relationship in working through negative past experiences and learning how to forgive and move past these painful times.
Counseling teaches individuals the importance of hard work in strengthening a marriage following the death of a child, domestic violence, or affairs.
Schedule a visit
Counseling Associates is here to help you and your partner through the good times AND the bad! Contact us today. We can be reached by phone at (248) 626-1500 and our practice is conveniently located at 6960 Orchard Lake Road, Suite 100. Whether you and your spouse have tried marriage counseling before or are just considering strengthening your marriage, Counseling Associates can provide the services you require to grow as a unit.