What are the benefits of marriage counseling for West Bloomfield area couples?
By
Dr. Sidney H. Grossberg
W

est Bloomfield, MI area couples who are struggling in their relationship may consider the advantages of marriage and relationship counseling. However, what are the benefits of marriage counseling and can Sidney H. Grossberg, Ph.D. and his team of professionals at Counseling Associates repair relationships with therapy alone?

First, it is important for couples to understand that the earlier you enroll and engage in relationship counseling with a professional, the less likely you will be to experience a complete breakdown in the marriage. This is because it is easier to visit a therapist for preventive measures instead of as a reaction to the crumbling of the relationship. When couples work with a marriage counselor or relationship therapist, they will enjoy many advantages:
Couples will learn how to resolve conflicts in an appropriate, healthy manner. In many relationships, communication is an area that is often lacking, and that can cause a breakdown in addressing a variety of concerns within the relationship. With marriage counseling, couples will learn how to listen and to communicate with each other in the most effective manner.
Couples will learn to communicate without anger, resentment, or nagging. Many couples block communication between each other for fear of being shot down, hated, or judged. In couples therapy with a professional, couples can discuss issues that may become heated with a professional present to mediate the conversation and ensure it reaches a common goal.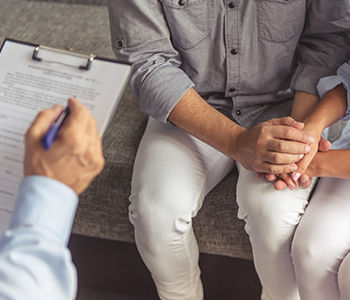 Couples can become more assertive without engaging in conflict. Being able to discuss issues without the fear of hurting the other person can be tricky territory for married couples. By involving a third-party professional, it may be easier to get the point across without sparking an argument or disagreement that may otherwise get out of hand if handled in private.
Couples can work through unresolved issues together. Instead of having each marital partner seek their own personal therapy, marriage counseling allows both spouses to come together, express opinions in a safe and healthy environment, and begin to process the building blocks needed to work together and repair the damage in the relationship that may have already occurred. For many couples, marriage counseling may be a terrific way to keep the marriage intact and improve teamwork in keeping the relationship together.
Spouses will better understand each other. How well do you REALLY know your spouse? By having conversations about dreams, goals, and desires with a professional therapist, couples can really get into the deeper conversations that may not be happening at home. The partners will learn more about the needs of their spouses and ways to meet these needs, while providing solutions for this same care in return.
Couples can get a new perspective on their relationship. Sometimes it takes an unbiased professional to look at the relationship from the outside to provide some suggestions and allow couples to see their issues through another set of eyes. This can give couples perspective on the scope of their issues and help them process and resolve them together.
Couples can identify their strengths and weaknesses. No one is perfect. When visiting a professional in marriage counseling, each partner will see how their strengths and weaknesses are affecting their marital relationship. A therapist will be able to identify the needs of the couple and find ways to make these work FOR their relationship, and not against it.
Ready to discuss the advantages of relationship counseling with a professional?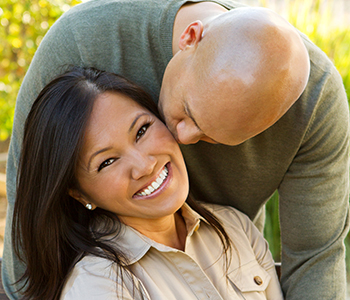 Marriage can be a difficult relationship for some couples to navigate without conflict or disagreements. Connect with the team at Counseling Associates to determine if you can benefit from these types of services to strengthen your relationship or marriage and keep issues from becoming a source of contention and unhappiness for years. Contact Sidney H. Grossberg, Ph.D. and his team of professionals at (248) 626-1500 to schedule a consultation appointment. We encourage couples to take the steps to improve their relationship before the situation is beyond repair!